I like participating in Threadless design contests and when I saw the LOWBROW2 was open for entries – I was all over it! I think my designs can more or less, all be in the lowbrow art genre…
If you have a few moments to spare, please vote for my entries to the LOWBROW2 Threadless challenge! Here's what I entered with:
ARIES – a part of my Zodiac series, the tentacle ram skull: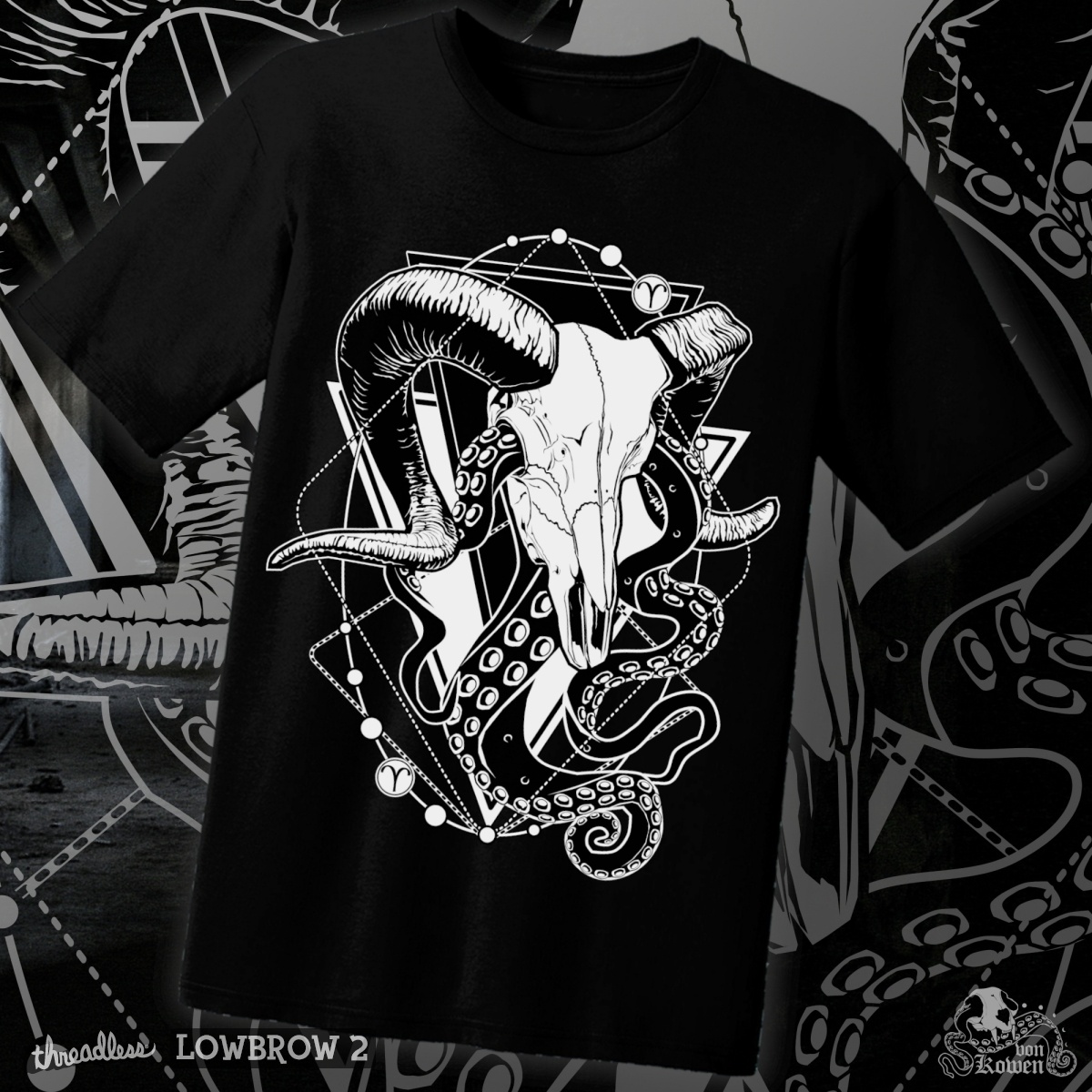 DEATH AS A STRANGLER, inspired by an old memento mori woodcut by Alfed Rethel.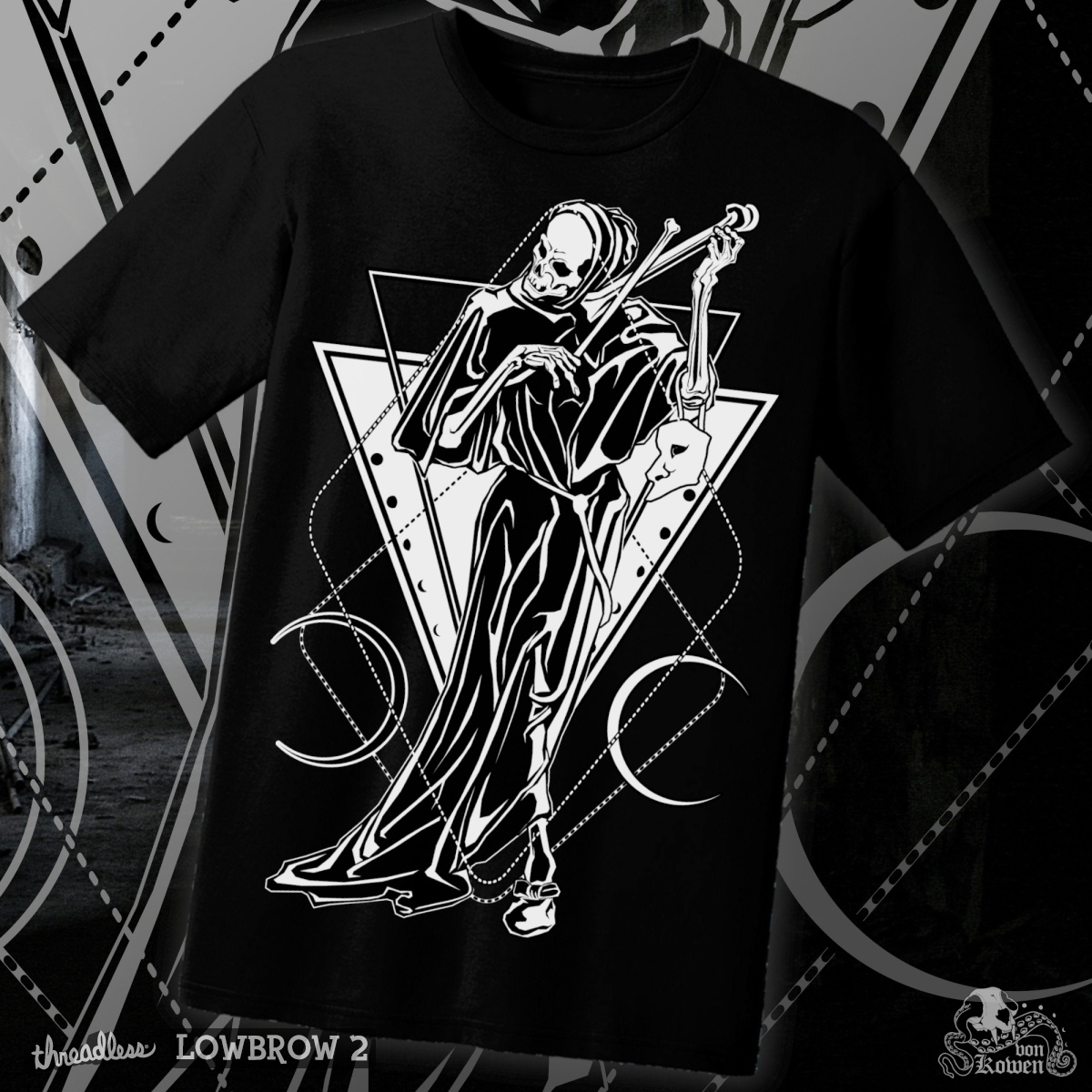 EYE SCREAM: Inspired by a fun short horror story "We all scream for ice-cream" by Lou Yardley – check out her work, I love everything this amazing woman writes – louyardley.com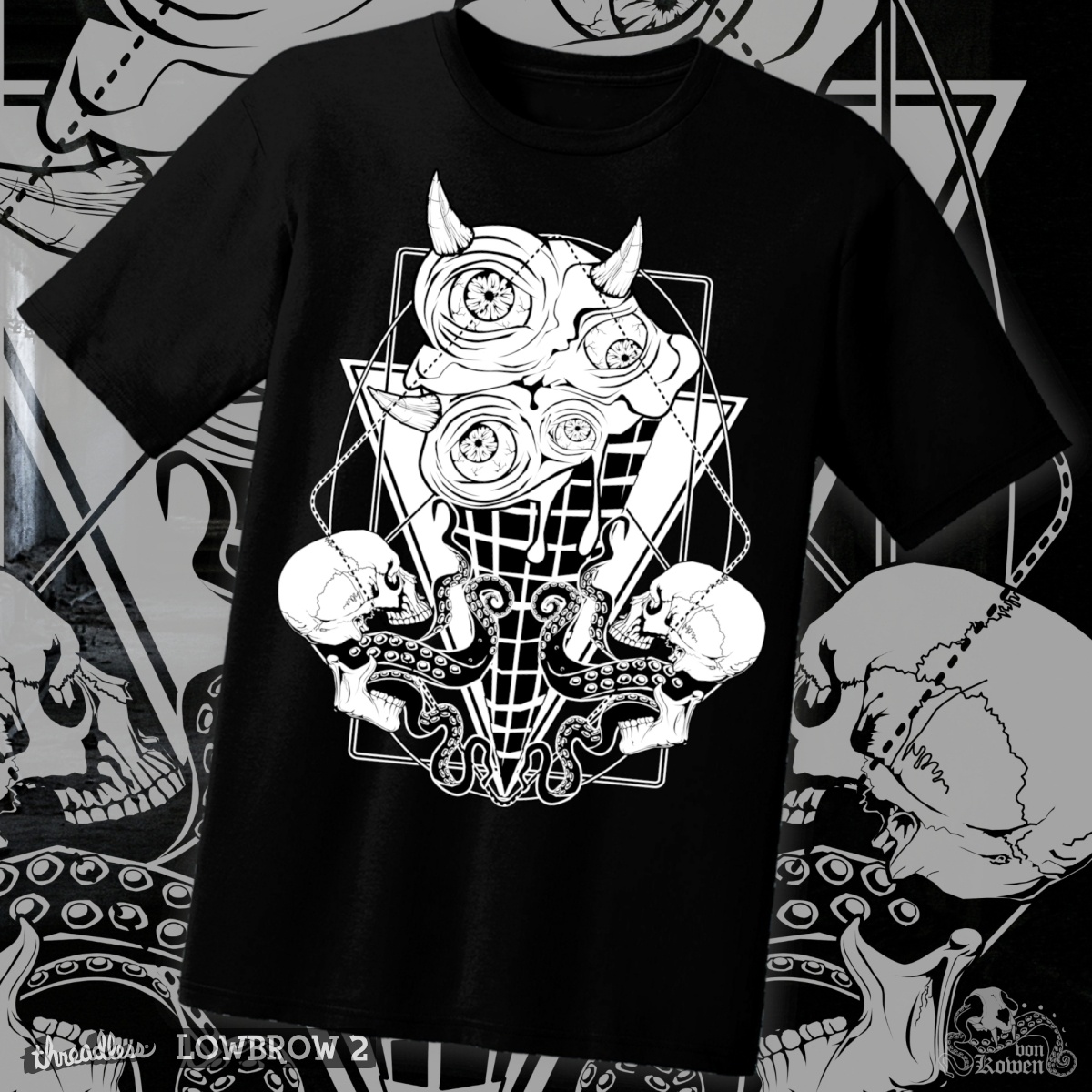 UNDEAD NIETZSCHE: God is dead, Nietzsche is undead. Nietzsche is a zombie!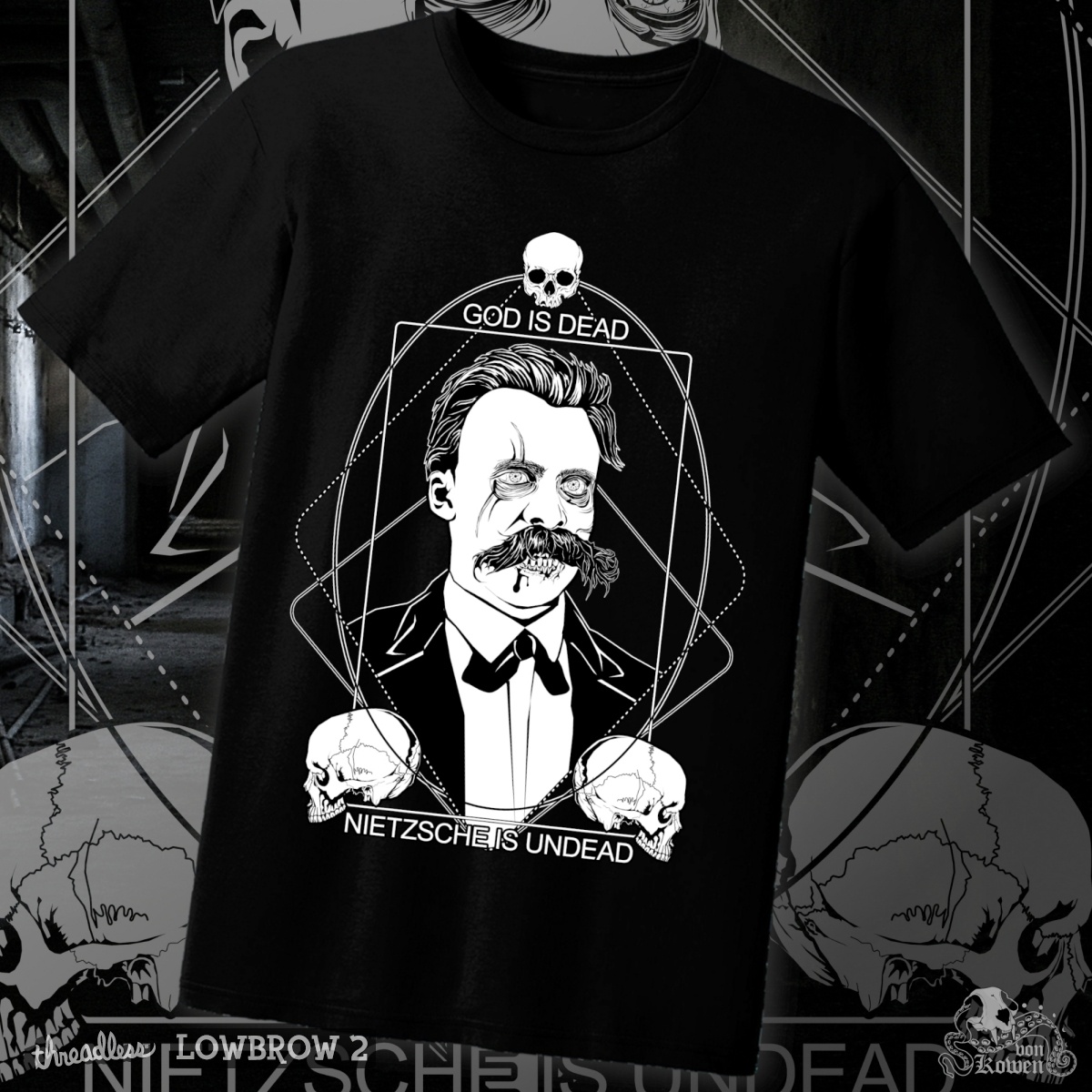 DANSE MACABRE – well, the dance of death is obviously an inspiration for this one… An ancient motive, it's just my take on it.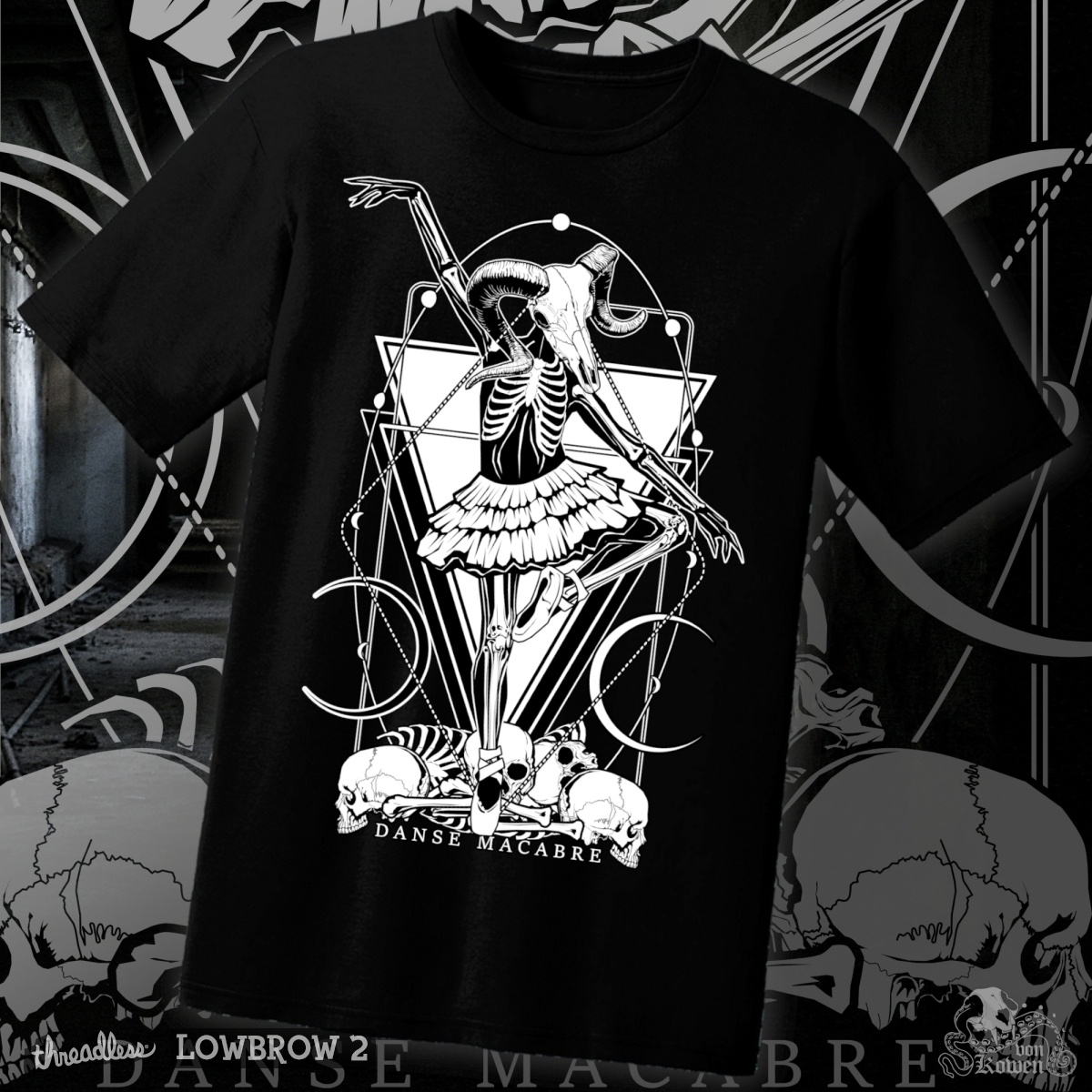 GEMINI: also a part of my Zodiac series. I love skulls and tentacles, what can I say?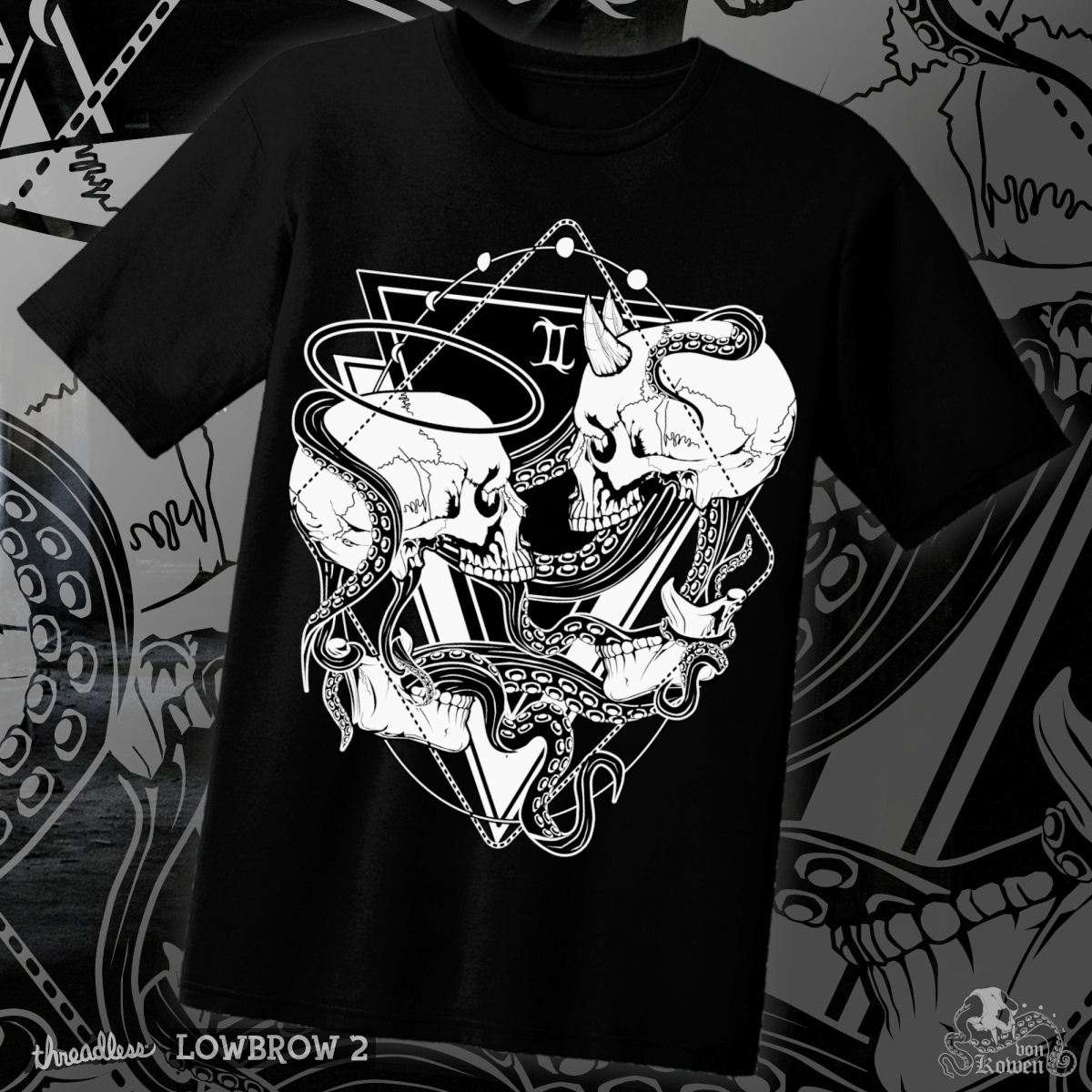 CREEPY MERMAID: Mermaids were originally quite evil and scary… This one doesn't sing around with fishes and lobsters…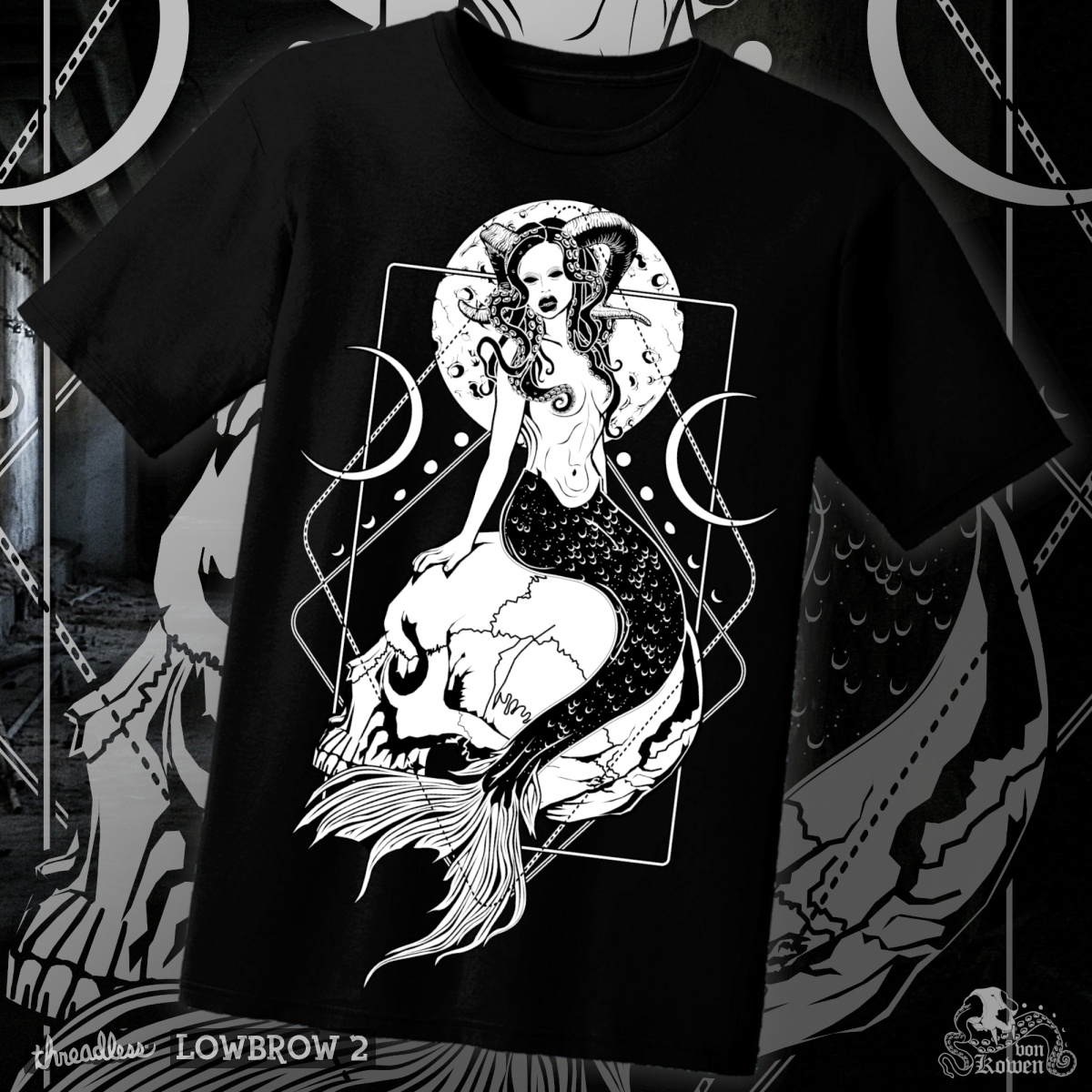 That's it… I entered the Cat priest, Pizza demon and Cathulhu, but the voting ended on those three…
I also have an ARTIST SHOP on threadless and you can check it out here: VONKOWEN.THREADLESS.COM