Yes, I love entering Threadless challenges, and this one looked very natural to me! I LOVE gross stuff!
Anyway, I entered this challenge with a few designs, it would be so cool if you gave them a vote <3 I never expect to win, but hey – I can't win if I don't try! So here – check out my entries and hit that 5 button 😉
Eyeball and mushroom evil pizza inspired by tarot cards and fast food.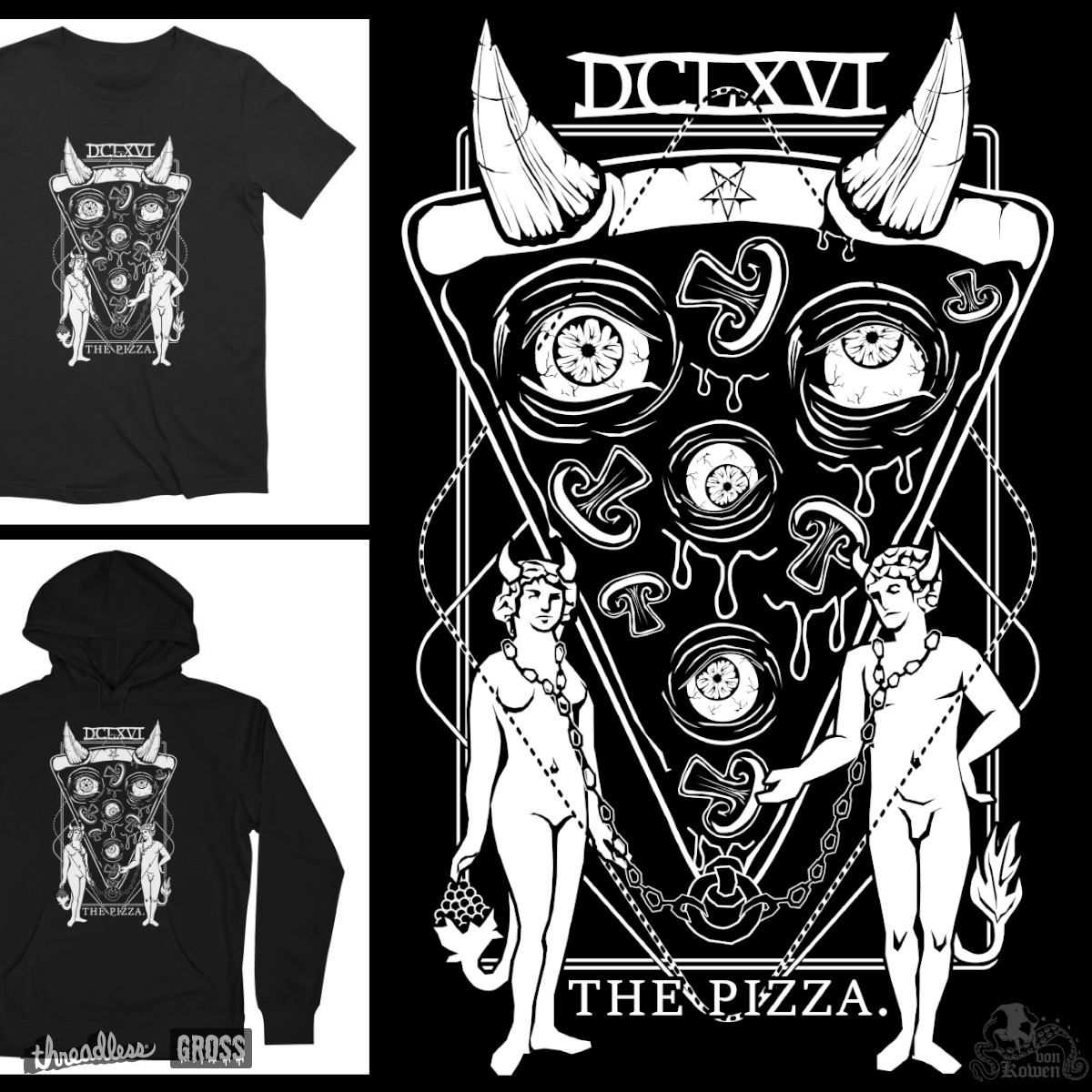 Monster hearts that are very much in love and they wish to hold tentacles forever. Strange love, isn't it?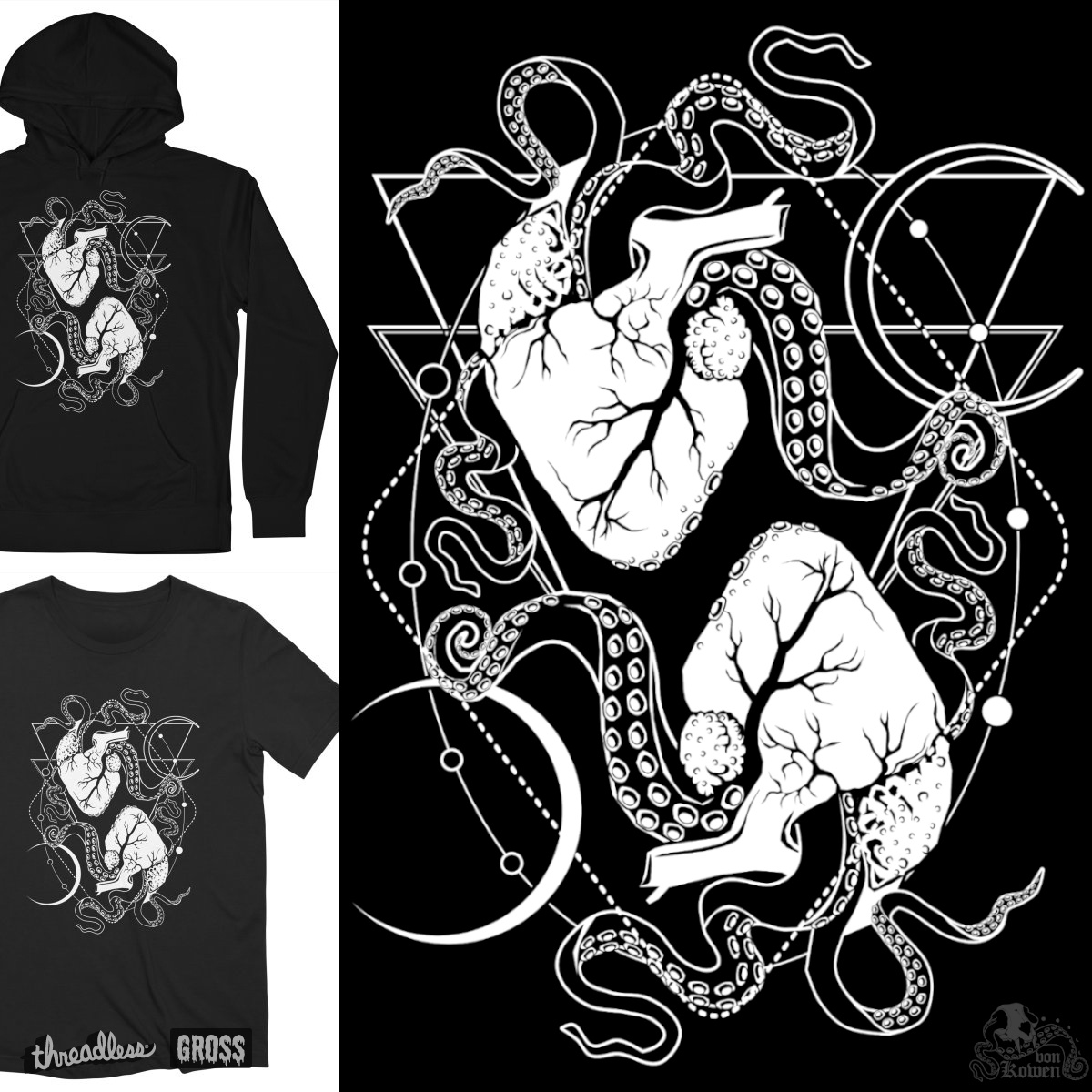 This zombie thinks you're dumb…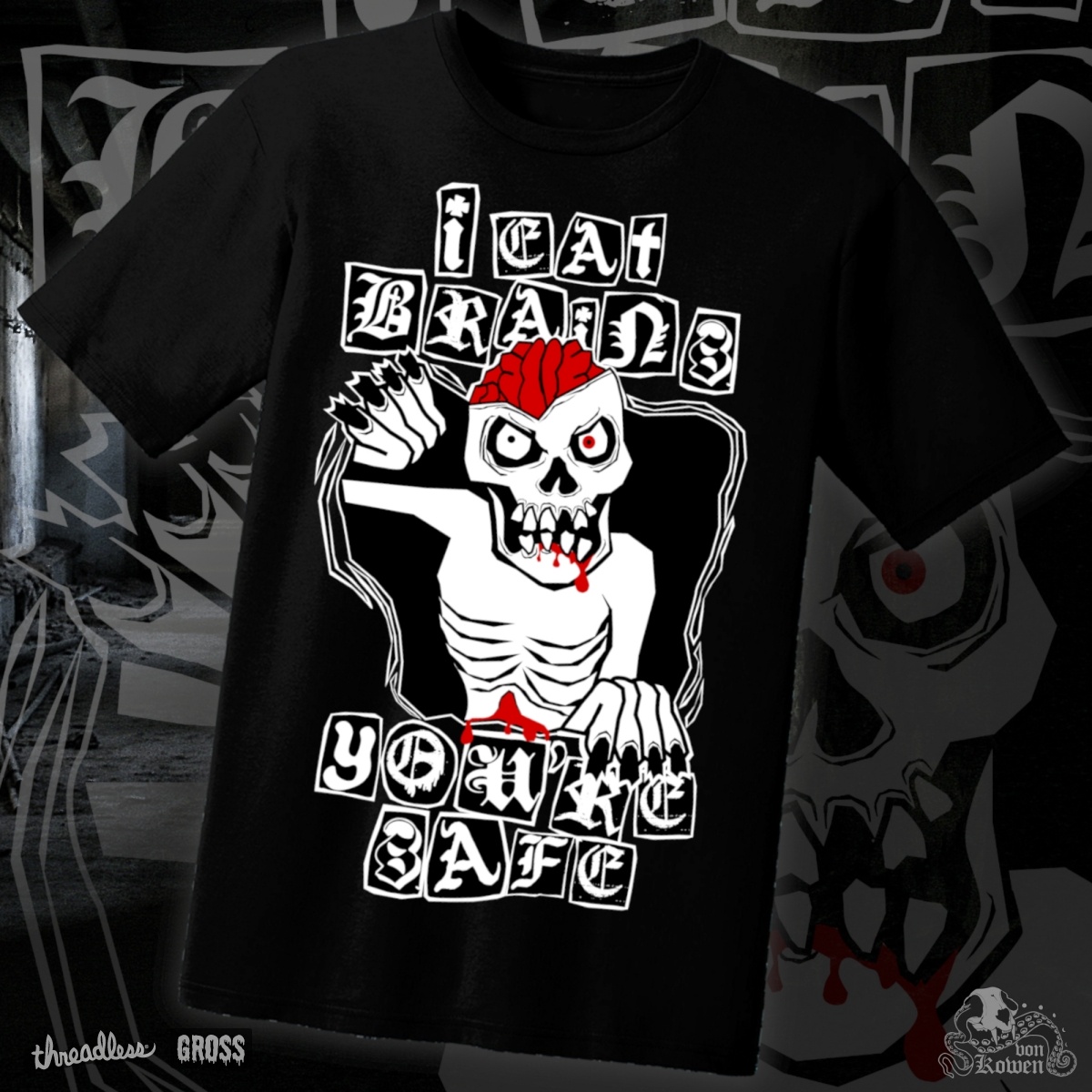 I see there's a lowbrow challenge almost open… I am so going to enter that with a bunch of designs! I mean, all my artwork can be considered low-brow, right?
Meanwhile, you can check out my Threadless artist shop: vonkowen.threadless.com