I LOVE HOODIES! It's the most perfect piece of clothing ever and I can't wait until it's hoodie season again!
This is why I had to enter the Threadless Sweatshirts challenge and enter it I did – with 10 designs. You can vote for me by clicking on the photos here, it would be greatly appreciated if you click on that 5 for me!
YOU CRACK ME UP – It's two smiling cracked skulls and that cracks me up? Hahaha, y little dark humor never killed anybody XD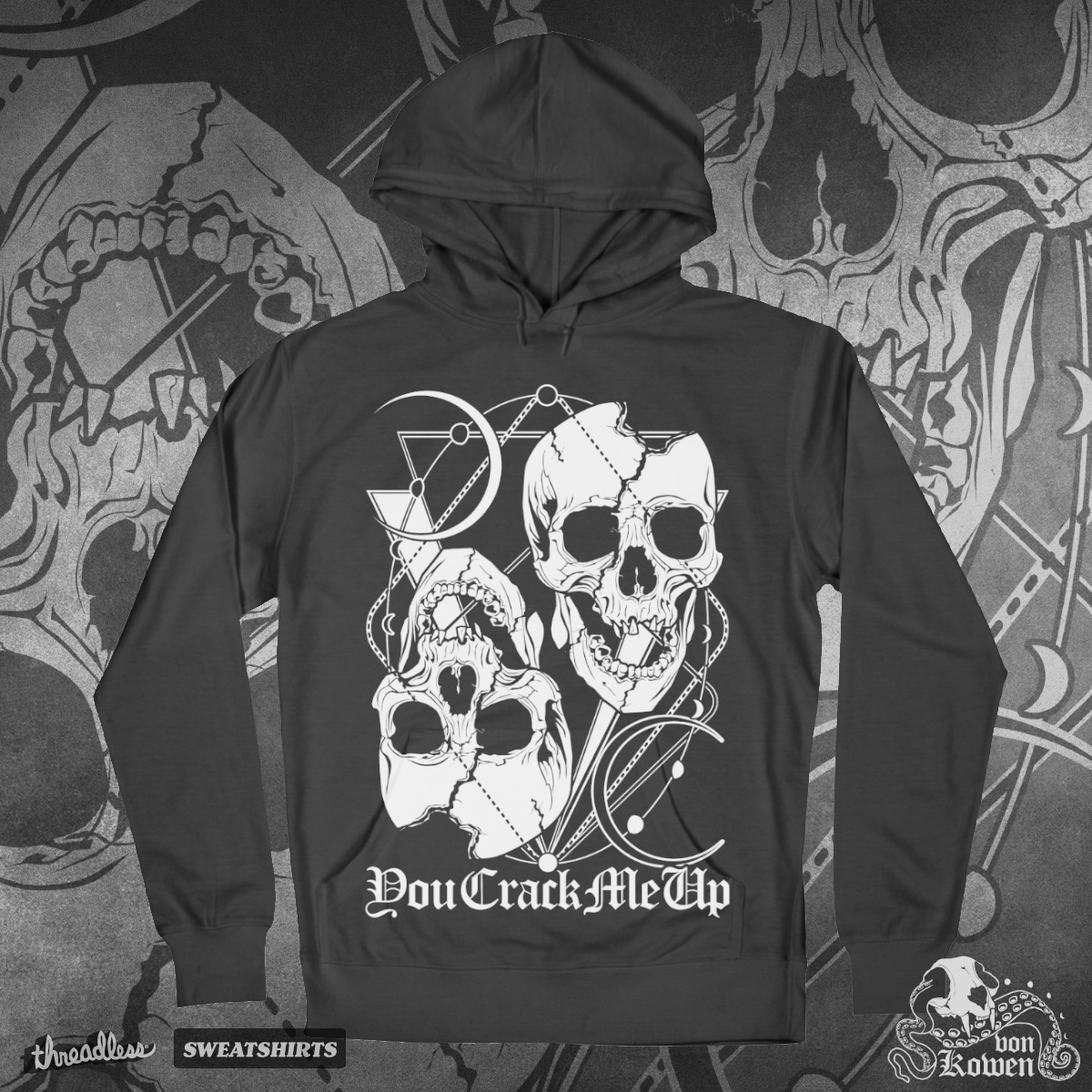 WEREWOLF – A simple design showing the connection between man and wolf.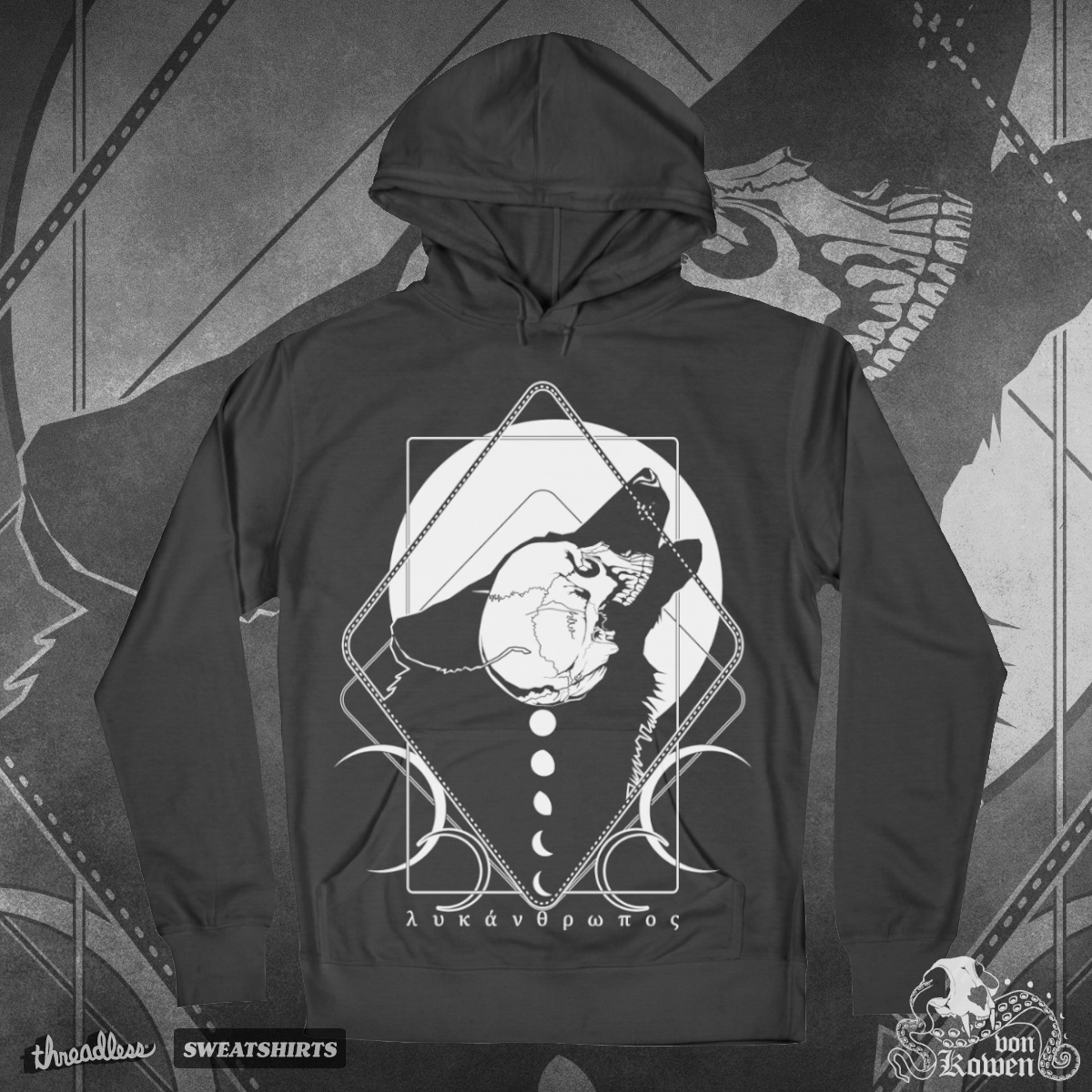 THE MOON – A design inspired by Tarot cards, it raises the question: What if cats are aliens that came to Earth to be our overlords?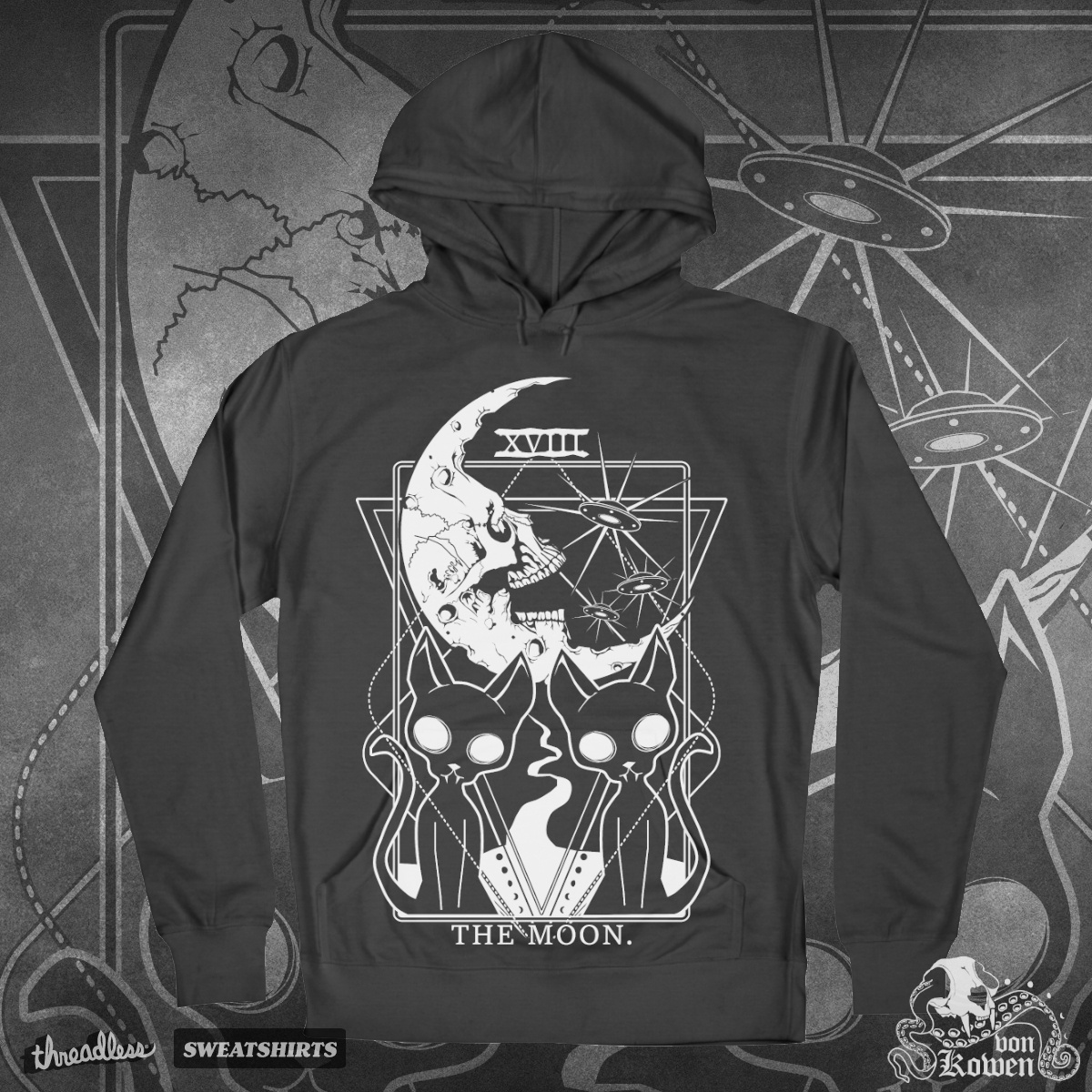 THE GOAT – This is a happy goat riding a broomstick and it brings good luck to anyone who wears it!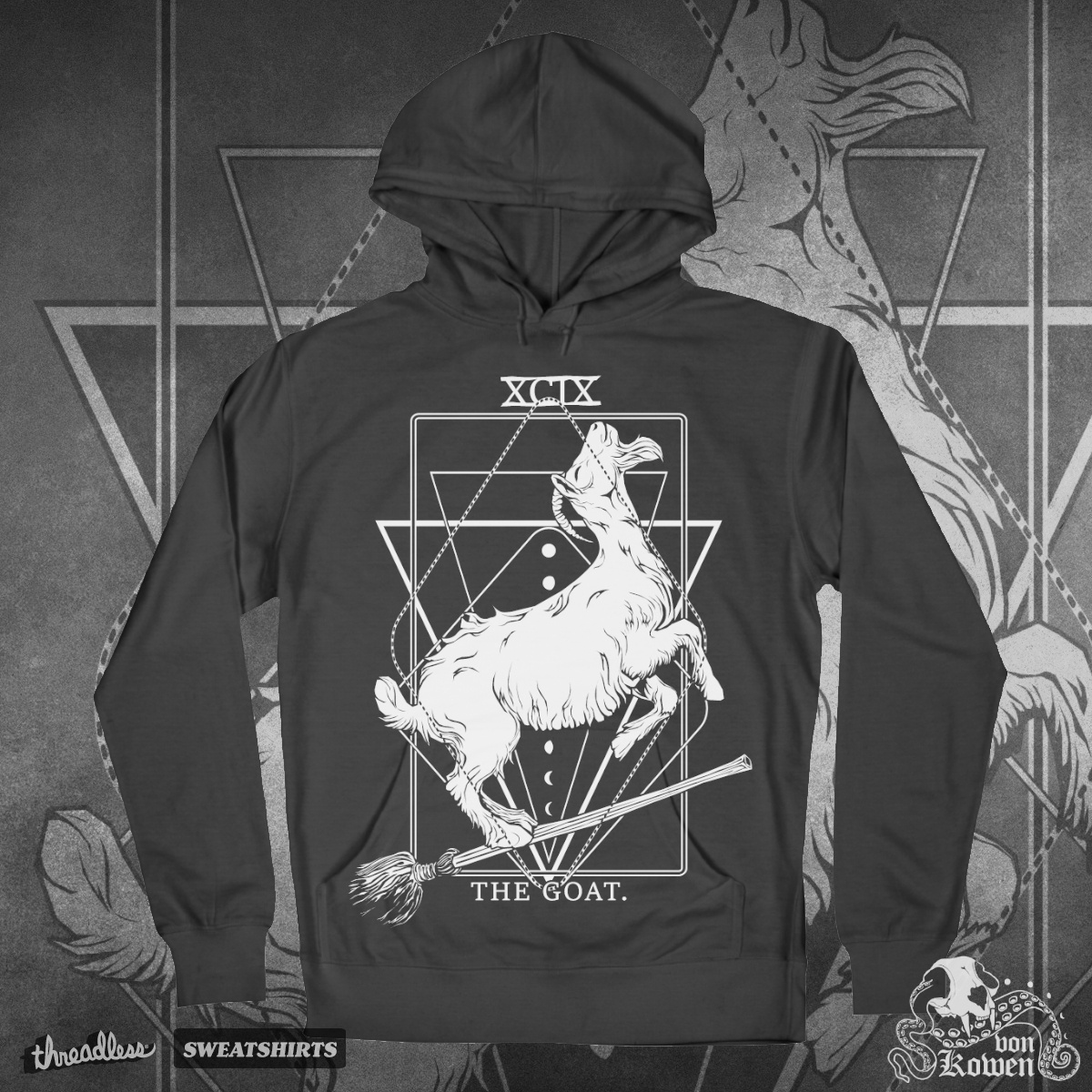 SCARAB AND THE SUN DISC – I love ancient Egypt! This beetle was associated with the divine manifestation of the early morning sun, Khepri, whose name was written with the scarab hieroglyph and who was believed to roll the disk of the morning sun over the eastern horizon at daybreak.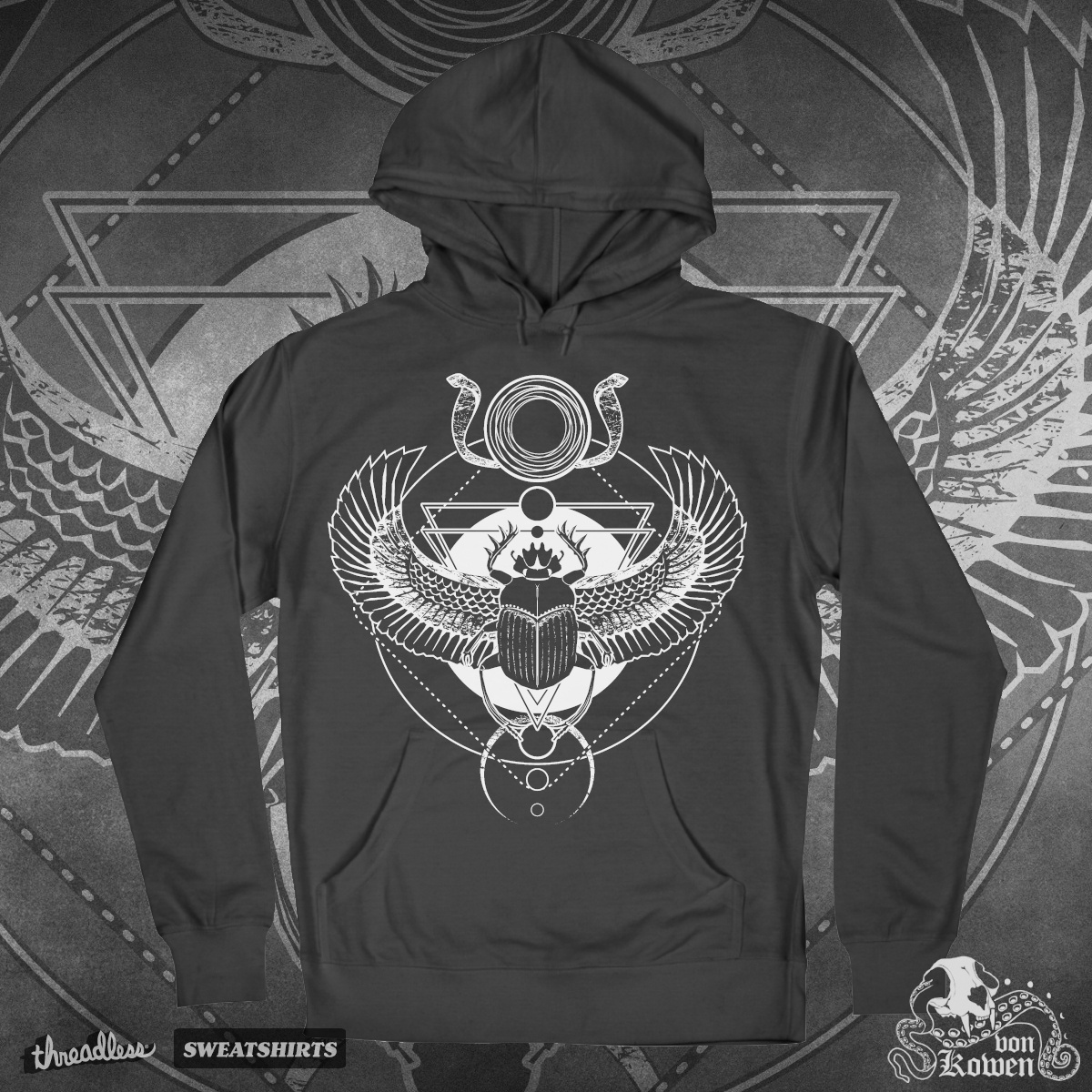 MOON SKULL – Moon skull is such a common theme in art and this is my take on it.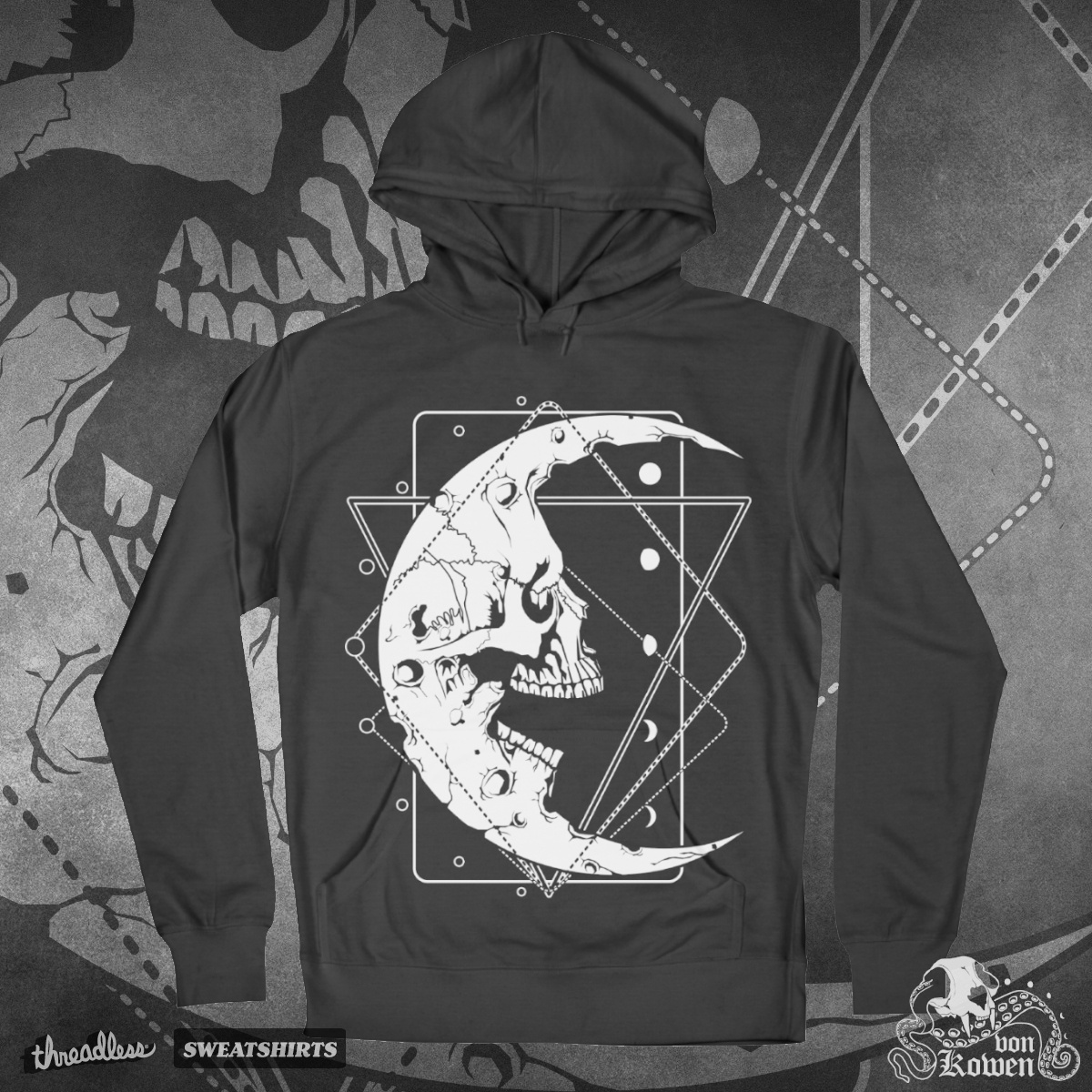 MERGOAT – I was doing some mermay designs and it occurred to me that the Zodiac Capricorn is basically a mermaid goat!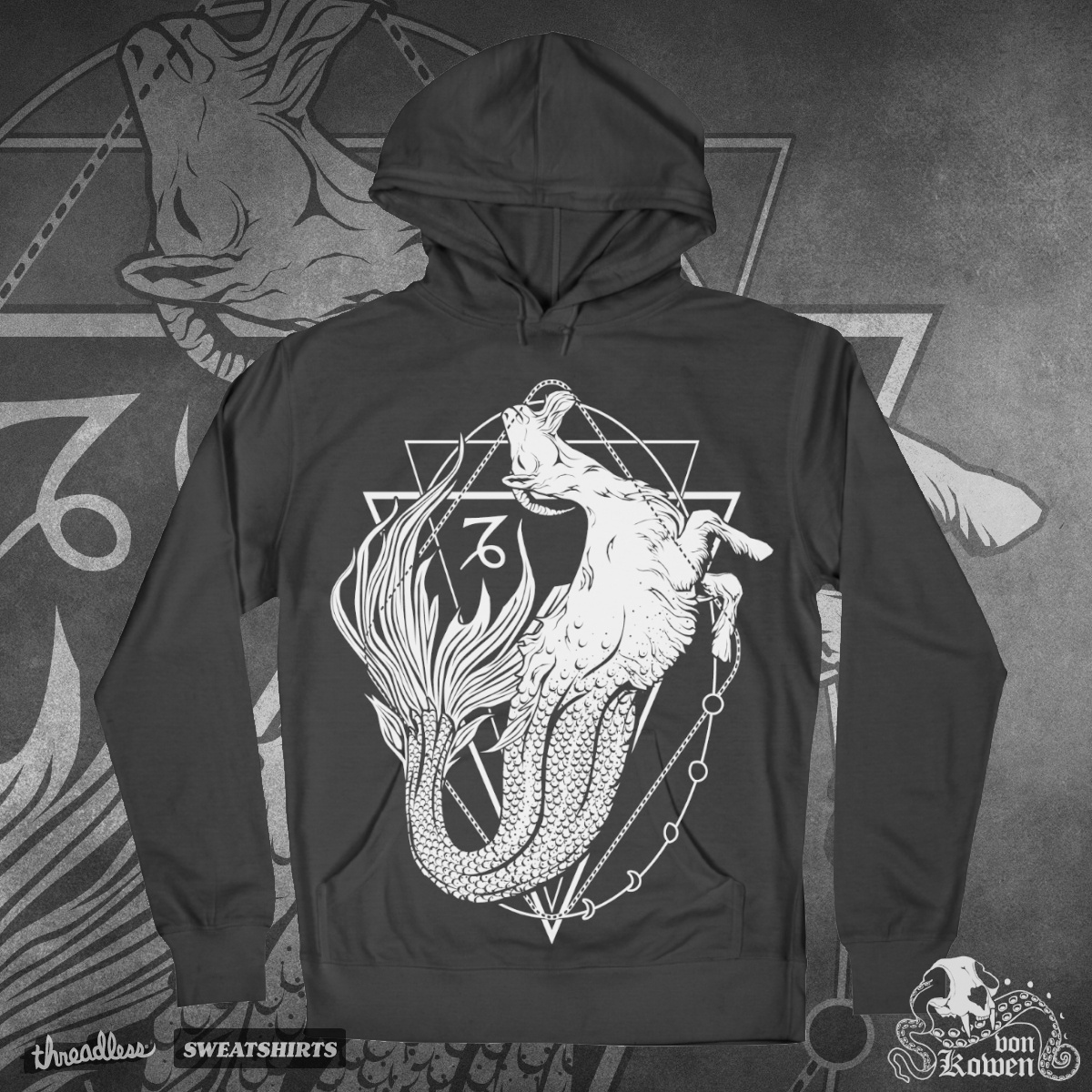 I'LL GROW ON YOU – This just amuses me. You'll probably think I'm weird at first, but I'll grow on you 😀 (not in a creepy literal way)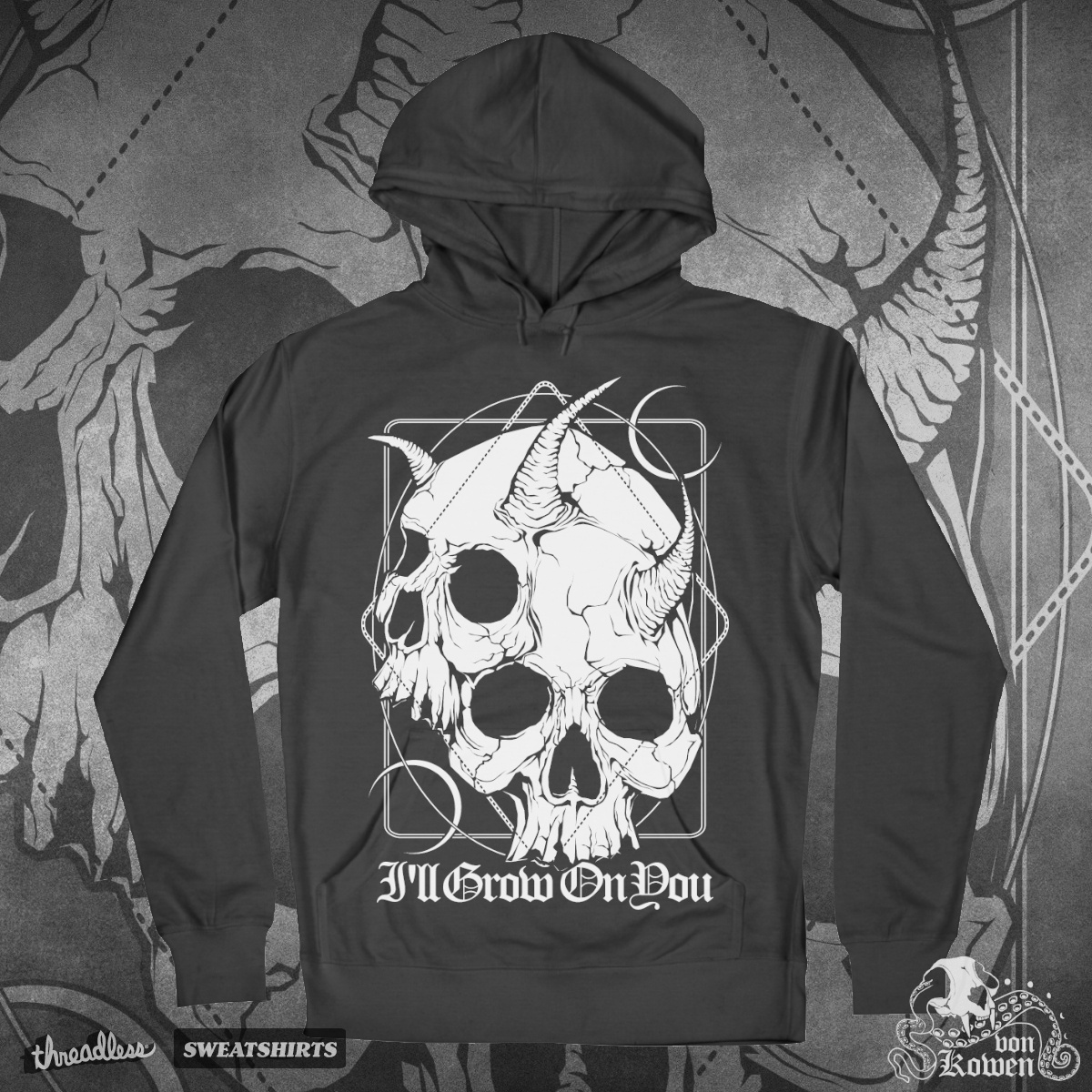 EYE SCREAM – Well, it's somewhat punny, isn't it? It's eyes cream and screaming skulls with tentacle tongues 😉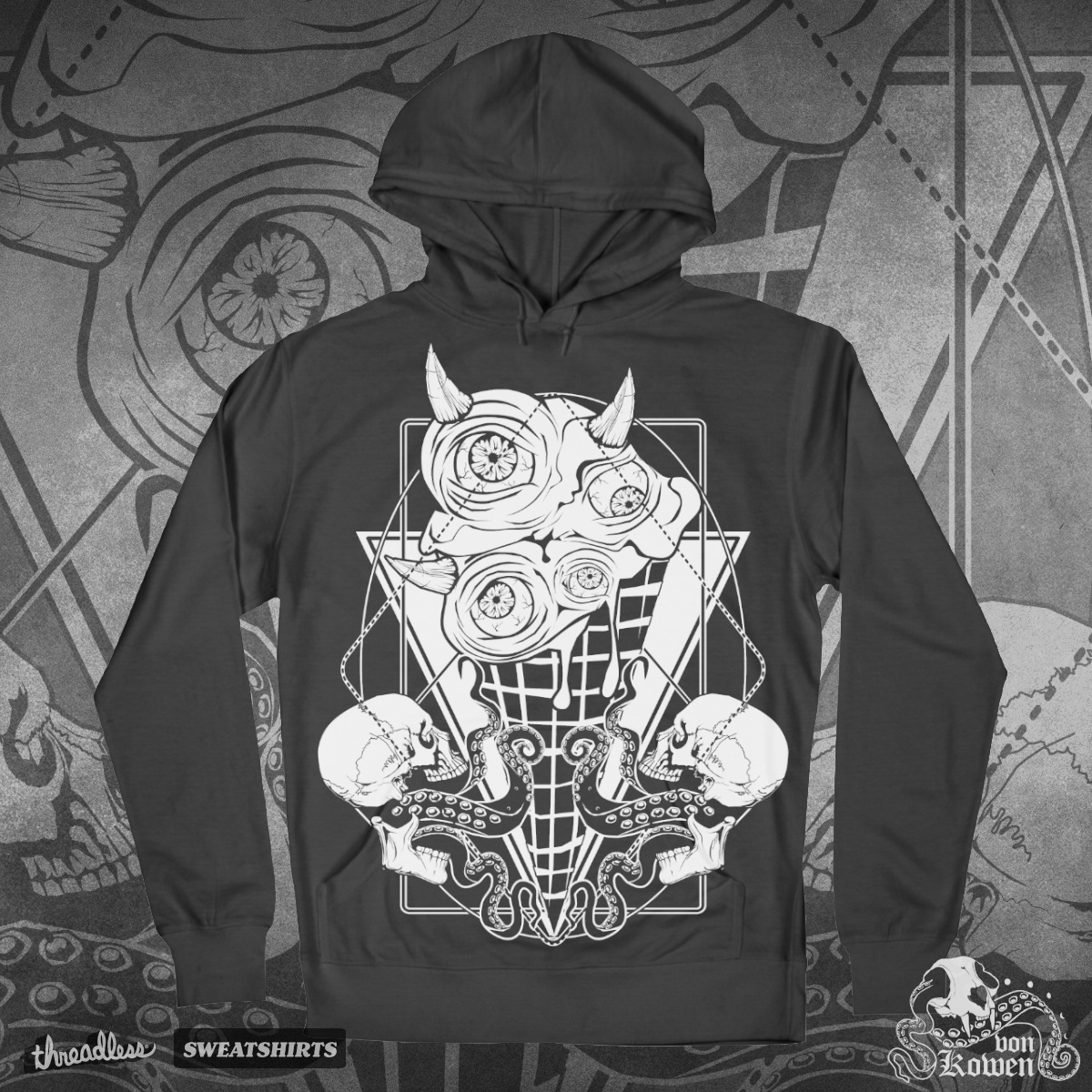 CREEPY MERMAID – Real mermaids are monsters!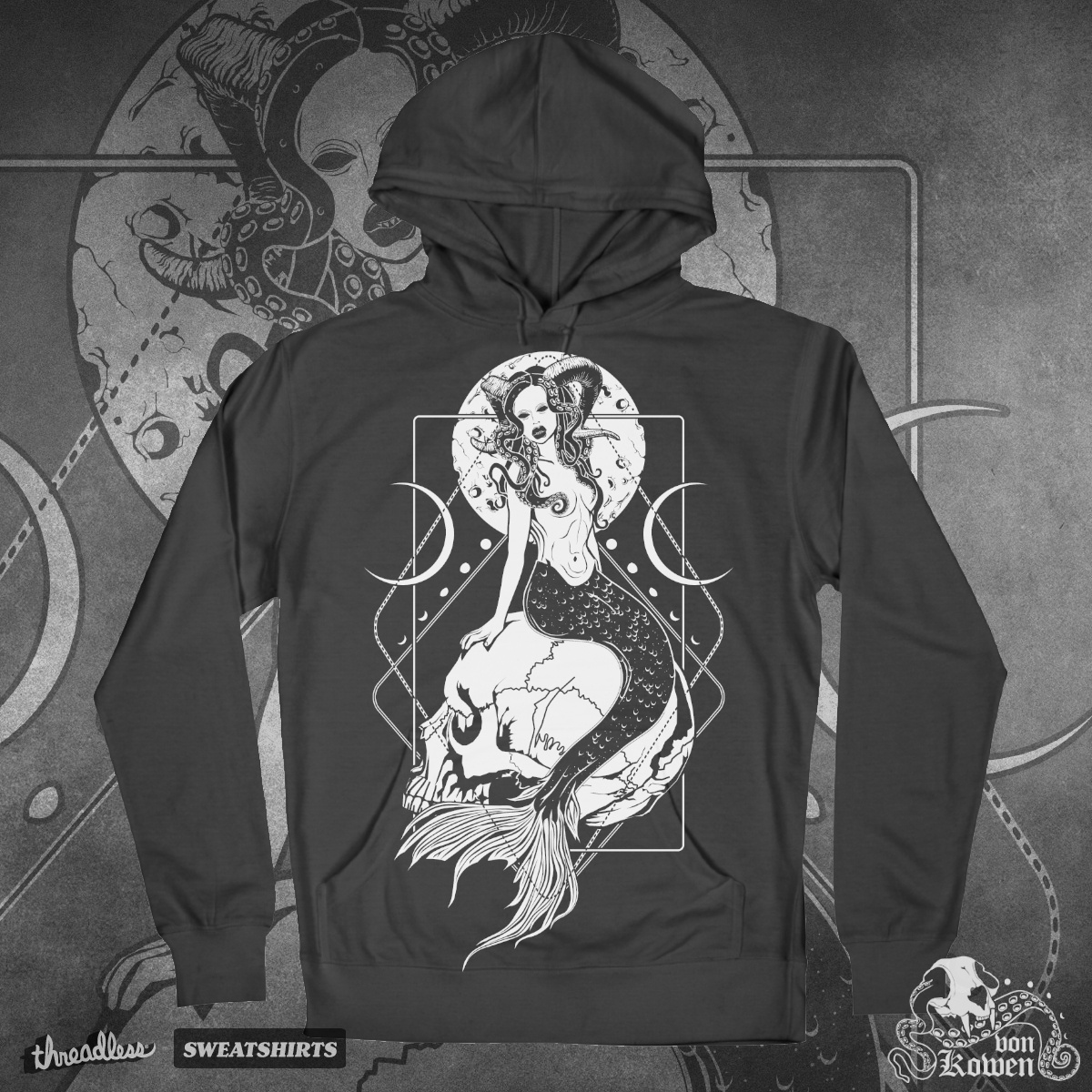 I think they would look great on the back of a zipper sweatshirt, but I had to choose one. What do you think?
Anyway, if you want to buy something from me on Threadless, here are the links: